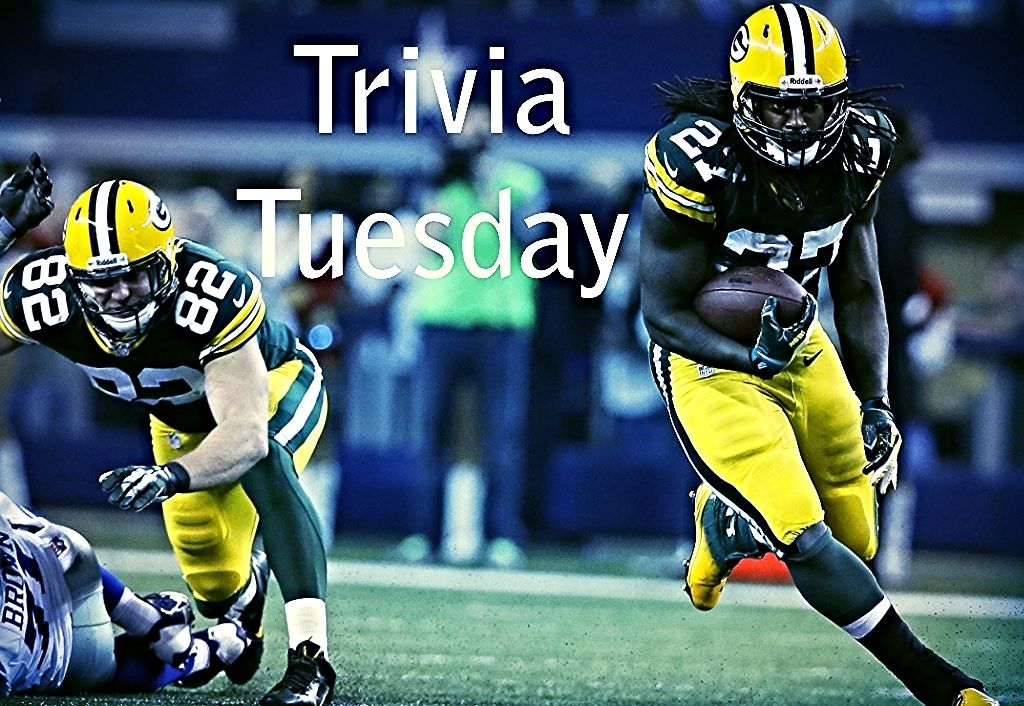 Trivia Tuesday
POSTED BY: EDDIE LACY in BLOG
Good win over Carolina last week. When you score 21 points in the first quarter you always give yourself an opportunity to win a game. We're still working as hard as ever during the week and taking each game as it comes. This week's Trivia question is:
"What pick was I in the 2013 draft?"
Last week's winner is Melisa Rongstad. Email contact@eddielacyrb.com to get your gear. Last week's answer is: I was involved in 3 BCS Championship teams.