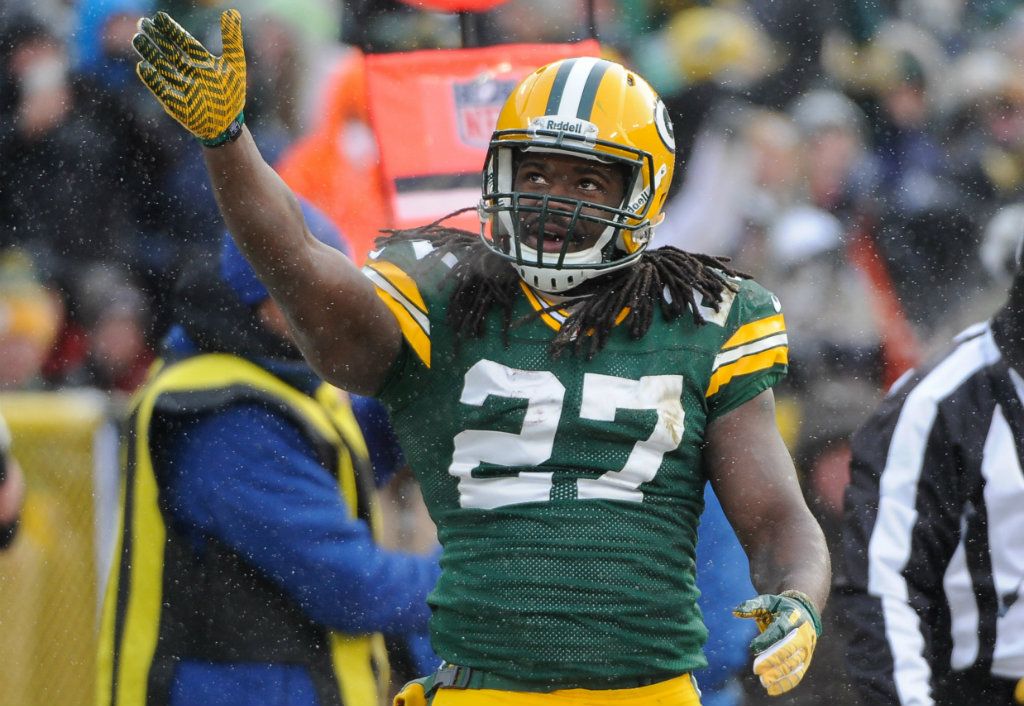 Week 9 Thoughts
POSTED BY: EDDIE LACY in BLOG
Not the result we wanted heading into our bye week, but we're not letting the outcome of one game dictate the rest of this season. We weren't able to capitalize in the redzone and the turnovers took us out of our rhythm. We have to make sure we respond in a positive way after a turnover, unfortunately that didn't happen. Have to give credit to the Saints. They made some big plays, especially Drew –He's a big time quarterback.

I had a few receiving yards last week, which I think surprised some people, but being available for my quarterback is one of my top priorities. On the ground, in the air or blocking, doesn't matter, I want to do whatever I can to help the team win.

It was nice being back in New Orleans and it definitely was a special game for me playing so close to where I grew up. It was also great to finally see my parent's new house. They deserve nothing less and it was a special day for us. Like I said before, through God all things are possible.

We need to use this time off to relax, get the body right and come back fresh for the rest of the season. We got the Bears at home this week and it's going to be a tough divisional matchup. We need to work on eliminating the errors we made last week and getting into a good rhythm early in the game. If we can do that, we'll be in a good position to win the football game.