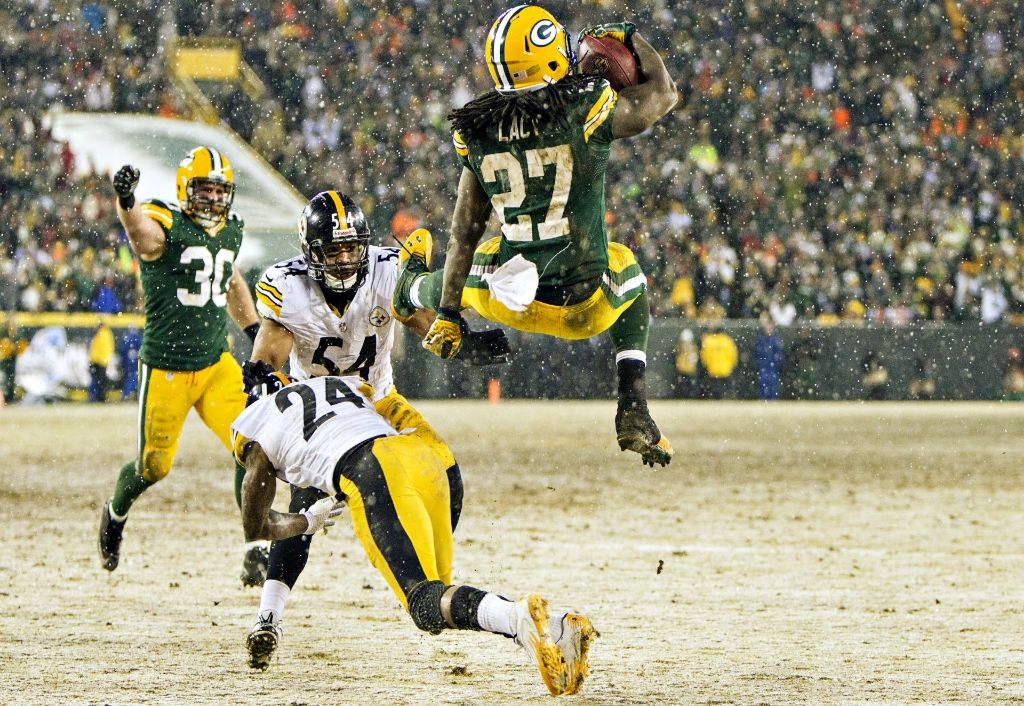 Packers running back Eddie Lacy buys parents new home
POSTED BY: EDDIE LACY in NEWS
In his second year with the Packers, Eddie Lacy will make $848,103 this season.
After being drafted in the second round by Green Bay, Lacy was signed to a four-year contract worth $3.39 million.
The Pro Bowl running back is spending some of that money very nicely:
It would appear Lacy's parents have a brand new home courtesy of their son. Judging by the way Lacy phrased his tweet, this is something he's wanted to do for a long time.

Lacy has been touted for a big 2014, after a very impressive rookie campaign. Lacy ran for 1,178 yards and scoured 11 touchdowns in 15 games last year. He also caught 35 passes for 257 yards. He was named to his first Pro Bowl and was named Offensive Rookie of the Year for the 2013 season.

The running back has already had a fairly big 2014. He appeared in an NFL rap video for the new Madden video game and was on a regional cover of Sports Illustrated.

Lacy made his preseason debut last week against the Rams and looked impressive. He'll be in action on Friday night against the Raiders.
By | Matt Trebby